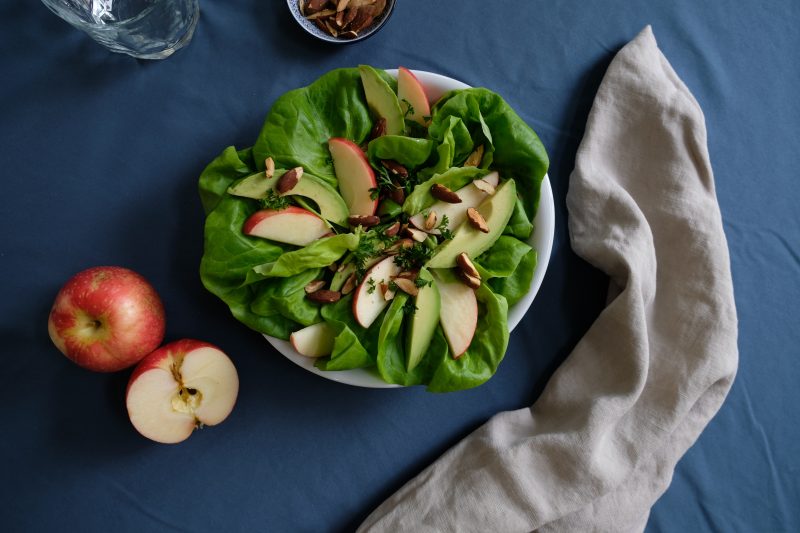 Preparation: 15 minutes.
Servings: 1 serving
Ingredients
1 head Butter lettuce
1 apple Sweetango cut in slices

1/4 cup almonds
1 avocado cut in slices
Parsley finely chopped
Dressing
1 tbsp miso
1 tbsp maple syrup
1/4 cup canola oil or olive oil
2 tbsp lemon juice
Salt and pepper to taste
Preparation
Thanks to Vergers Boileau for providing their delicious apples for this recipe! 
We used the Sweetango, a delicious and refreshing apple, in our original recipe.
You can use any type of apple you have on hand!
Cut the apple and avocado in slices, set aside. Finely chop your fresh parsley. Chop almonds into smaller pieces.
Make the dressing. To a mason jar or small bowl, add the miso, lemon juice, maple syrup, olive oil, salt and pepper. If using a mason jar, shake it up or whisk in a bowl.
Tear the leaves apart from the heads of lettuce, wash and dry. Transfer to a salad bowl. 
Top the salad with apple slices, avocado, almonds, parlsey and garnish with the dressing. Toss and enjoy!