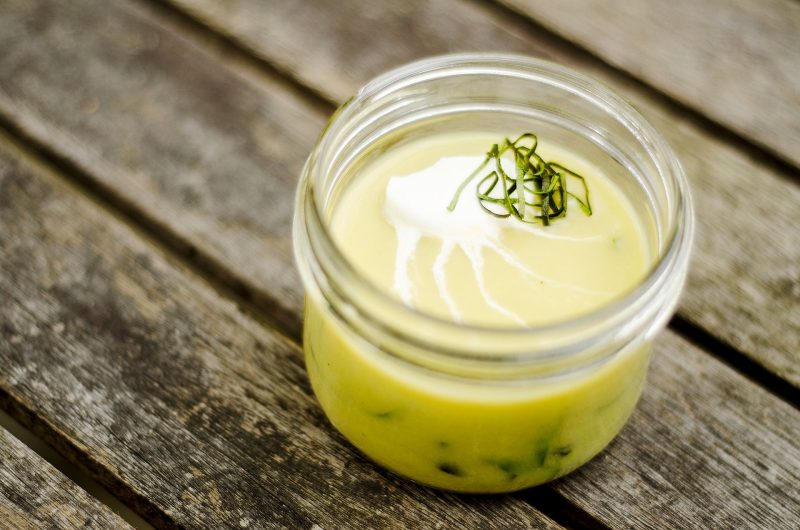 Preparation: 15 minutes.
Cook time: 25 minutes.
Servings: 6 servings
Ingredients
2 Gen V butter lettuce, chopped
1/2 Gen V butter lettuce, shredded
1 medium onion, chopped
1 tsp or 5 ml of garlic
2/3 cup or 150 ml of basmati rice
1 cup or 250 ml of chopped leeks
8 cups or 2 liters of chicken broth
2 bay leaves
2/3 cup or 150 ml of 15% cream
Chives, thyme, tarragon, and other fresh herbs of your choice
Salt and pepper
Preparation
In a pot, put the Gen V butter lettuce chopped, onion, garlic and leek. Cook 1 minute over low heat.
Add rice, broth and bay leaves. Cook over medium heat (low boil) for 20 minutes.
Put the soup in a food processor, remove the bay leaves and turn about 30 seconds.
Return the soup to the pot, add the cream, salt and pepper. When ready to serve, add the chives, thyme, tarragon, Gen V Butter lettuce shredded and herbs.
Note: You can also serve the soup with a crust of grilled goat cheese.