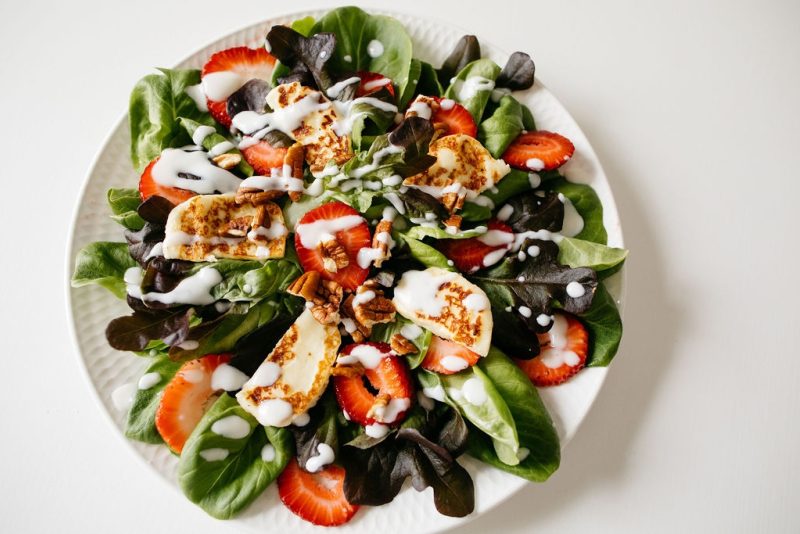 Preparation: 15 minutes.
Cook time: 5 minutes.
Servings: 4 servings
Ingredients
1 package of Fleur de Mirabel
1 trays of strawberries
1 brick of Halloumi cheese
A few pecans
1/2 cup of plain Greek yogurt
2 tbsp or 30 ml of maple syrup
Preparation
Slice the strawberries and the Halloumi. Grill the slice of cheese.
Make the vinaigrette by mixing the yogurt and the maple syrup.
Mix all the ingredients and garnish with the vinaigrette.