One big family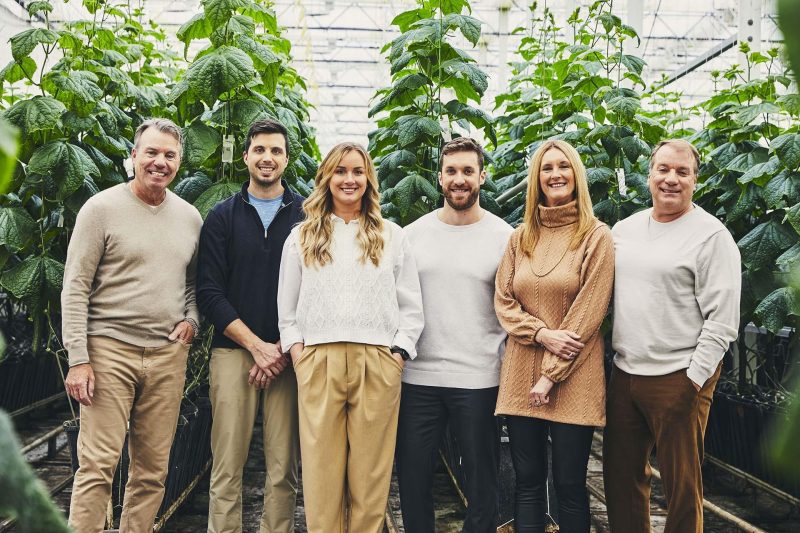 Gen V is a family business owned and operated by the Terrault family. If you speak a little French, you'll know that terre means earth and soil, so it seems it is our destiny to be growers!
Our extended family includes all the amazing members of our team, some of whom have been with us since the very beginning. We are brought together by shared values of respect, wellbeing, enjoyment, integrity and support.
Portrait de famille
Sylvain

Terrault

President

Sylvain owns and operates Gen V alongside our family, and has contributed to the business since 1987. He is invested and committed, both as a businessman and a family man.

Chantal

Desjardins

Senior Vice-President

Chantal is Sylvain's partner in business and in life, as well as mother to Simon and Valérie. At Gen V, she is the go-to for all things administration and finance related.

Simon

Terrault

Vice-President, Operations

Simon is Sylvain and Chantal's son. He is enormously generous with his time and is always on the lookout to help members of his team reach their full potential. He takes care of operations and human resources.

Valérie

Terrault

Marketing Director

The daughter of Sylvain and Chantal, Valérie is our creative visionary, always at the forefront of the trends and innovations of our industry. She is responsible for communications and marketing.

Daniel

Terrault

Vice-President, Business Development

Daniel is Sylvain's brother, and uncle to Simon and Valérie. Charismatic and already a business owner in his own right, he brings valuable expertise to our sales and business development.

Francis

Terrault

Production Director

Francis is nephew to Sylvain and Chantal and son to Daniel. With his talent for analysis, he's the perfect person to oversee production in collaboration with the growers, bringing crop after crop to life.
And more than 185 employees like:
Alvaro

Cadena

Director of labor

Steve

Hanson

Culture coodinator

Catherine

Grimard-Leduc

RH Director

Jean-Benoit

Ramsay

Director of purchasing

Élizabeth

Thibodeau

Quality director

Alexandra

Tremblay

Payroll manager

Roberth

Hurtado

Accounts payable and Inventory manager

Anick

Thibault

Logistics coordinator

Gilles

Bouffard

Sales Representative

Karine

Thibodeau

Controller

Julie

Barbeau

Responsable paie

Édith

Marchand

Supervisor

Stacy

Baillargeon

Health & Security Coordinator

Sylvie

Descoteaux

Accounts receivable

Jose

Sanchez

Warehouse Clerk

Pierre

Cayer

Sales Director

&

tous nos employés de production

Photos to come!