Why use greenhouses?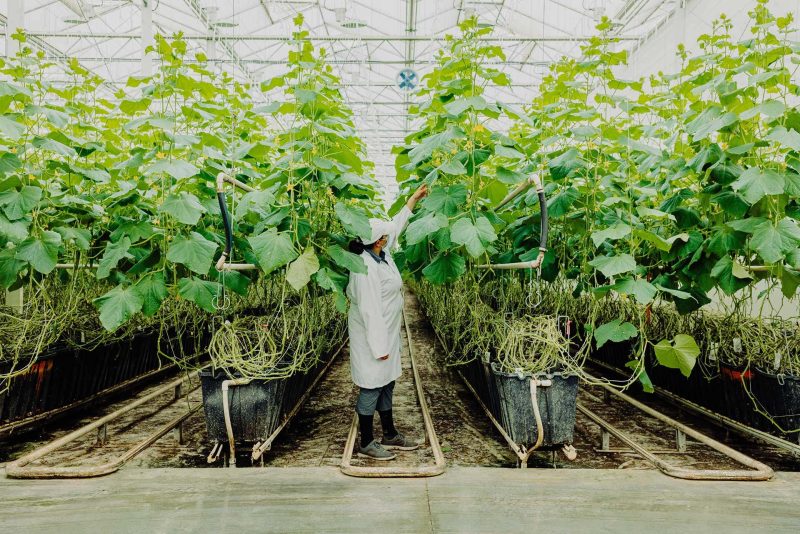 365 days a year

We grow incredibly fresh, nutrient-rich vegetables twelve months a year.

By growing our vegetables in greenhouses, we protect our crops from harmful elements, such as drought, animals, bad weather and, of course, the cold! Fresh vegetables grown in Quebec soil in the middle of winter? Now that's refreshing! By rethinking how we can grow vegetables sustainably, even in our harsh climate, we can bring you fresh, flavourful, high-quality foods again and again, all year long and for many years to come.

Controlled environment

We grow our vegetables in conditions cultivated for perfection.

Each of our greenhouses offers a controlled micro-climate that meticulously recreates the exact conditions needed to grow a large quantity of exceptional-quality vegetables. Using leading technology, our agronomists adjust the temperature, air quality, humidity, irrigation and lighting as needed in real time. From our hydroponic lettuce varieties to our organic vegetables, each crop requires unique growing conditions. Did you know that certain greenhouses are kept warm while others are kept cooler?


By using technology to our advantage, we can work with water and fertilizers sustainably, efficiently and with no waste. We also bring our nutrient expertise to the table, adding precise quantities of minerals according to the needs of each crop, right down to the miligram.

Powered by the sun

Our vegetables get all the natural light they need.

The warmth of the sun's rays is magnified by our greenhouse panels, heating the air within even on cold winter days. When it is overcast, we use high-pressure sodium (HPS) lights that are as powerful as street lamps to extend the hours of light the plants receive.


We make sure to offer every lighting benefit to our vegetables without causing harm to our neighbours or community. As our greenhouses are situated in agricultural zones, we limit the harmful effects of our light use, and we stay up to date on research about light pollution. We are also planning to install black-out panels as needed to further reduce any light pollution and reduce the energy we use to warm our greenhouses.

Bountiful harvest

Nourishing Quebec and beyond!

With greenhouse cultivation, the crops are consistent and plentiful, delivering up to eight times the amount of field-grown harvests. And because our vegetables are protected and kept warm inside, they are virtually flawless, beautifully vibrant and exceptionally clean.


To us, greenhouse farming is the best solution in the face of increasing climate change uncertainty, promising a better future for our food and our communities. Greenhouses offer greater planting density, which means better yields per square foot. By harvesting vegetables all year long, we can not only feed Quebec, but supply Ontario and the United States as well.