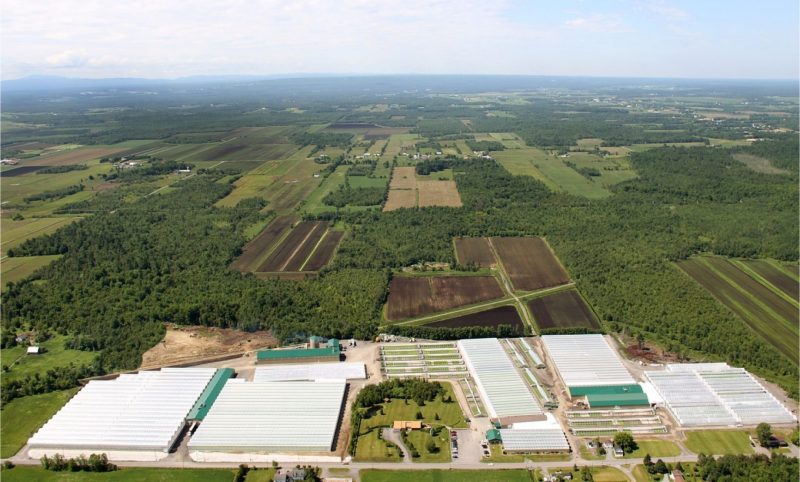 Gen V represents the mission of a generation to grow vegetables with respect to people and the planet.
It's a movement based on all things vibrant, vital and verdant for today and tomorrow. Our vision is to grow better, eat with a conscience, consume in line with our values and create a greener future for us all.
Above all, the Gen V story is a family story. We are a tribe united by a passion for modern agriculture and entrepreneurship. When our company first 'took root' in 1987, it was a groundbreaking project for families looking to grow vegetables in a way Quebec had never before seen: out of the ground entirely, in technologically-advanced greenhouses. Lettuce that grows locally year round? What a revolution! Our company president, Sylvain Terrault, was part of this original daring team, and the Terrault family took over the business in 2008. Today, the latest generation is taking the reins, and after 35 years of growing vegetables and supplying generation after generation of Quebec markets, Hydroserre is being transformed and reborn as Gen V.
From 1987 to today
From 30,000 square metres in Mirabel to 300,000 square metres over four locations
From 40 employees to a team of 350 people here and away
From one lettuce variety to a range of vegetables: lettuces, cucumbers and peppers
From the Quebec market to Ontario and the United States
From the Quebec market to Eastern Canada and the United States
From Hydroserre (Mirabel) and Les Serres Lefort (VÔG) to Cultures Gen V (Gen V)
Greenhouse grown

We grow incredibly fresh, nutrient-rich vegetables twelve months a year. By growing our vegetables in greenhouses, we protect our crops from harmful elements, such as drought, animals, bad weather and, of course, the cold! Fresh vegetables grown in Quebec soil in the middle of winter? Now that's refreshing!

Non GMO

Our goal above all else is to produce healthy, safe food. To us, producing vegetables without the use of GMOs is non-negotiable for a sustainable future. That's why we only use seed varieties without GMOs. Vegetables grown in nature should be as natural as possible.

Recycled and recycable

To keep our vegetables fresher for longer, we use packaging from recycled plastic that can be easily recycled over and over, helping to contribute to a circular economy. Plastic extends the shelf life of our produce by creating a protective barrier that also conserves humidity (much like a greenhouse, in fact!) So we can cut back on food waste, here and in your home.

Locally grown

Our vegetables are all grown locally in one of our four greenhouses located in St-Jerome, Portneuf, Sainte-Clotilde and Ham-Nord, not far from city centres. The shorter the distance, the fresher your produce!

Family business

Our family business is homegrown too, and we believe in serving up wellbeing for our team members and our greater community. Those are our family values, passed down from generation to generation.