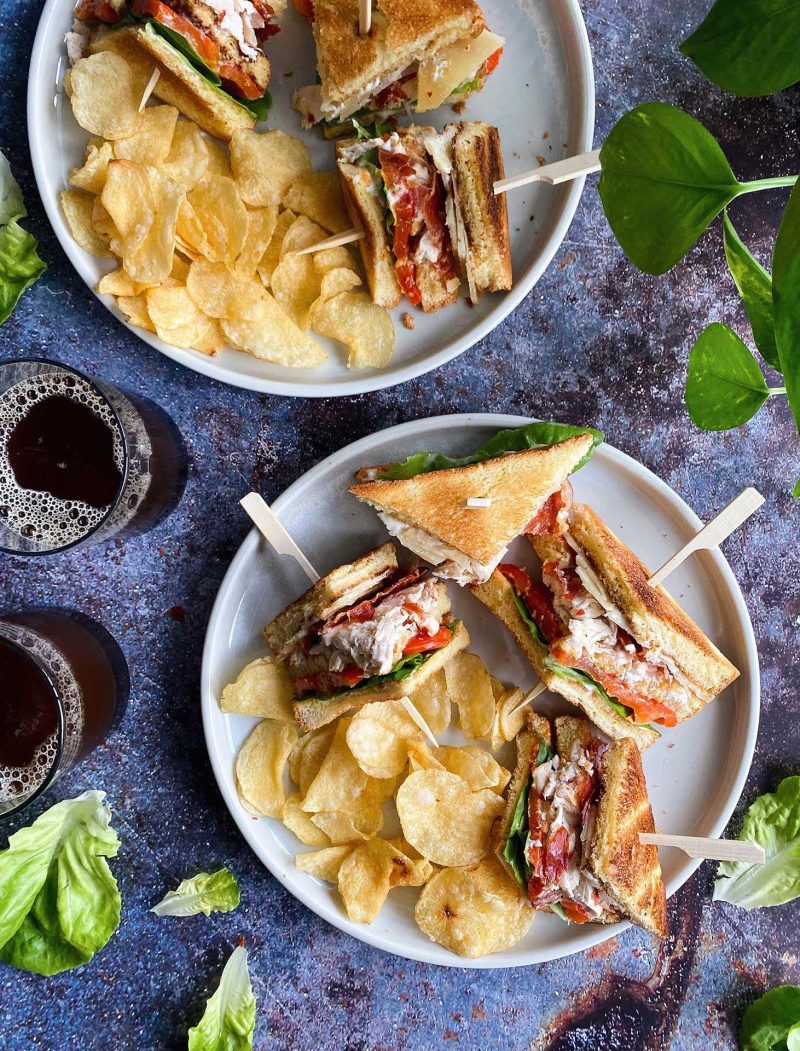 Preparation: 30 minutes.
Cook time: 10 minutes.
Servings: 2 servings
Ingredients
6 slices of sandwich bread
1 red pepper
4 slices of prosciutto
1/2 cup of cooked chicken, shredded
A few Boston lettuce leaves
40 g of manchego cheese, cut into thin slices
2 tbsp or 30 ml of mayonnaise
Preparation
Preheat the oven to broil and place the whole peppers on a baking sheet. Cook until the skins of the peppers are black, about 10 to 15 minutes, turning them every 5 minutes so that each side is nicely blackened. Remove from the oven and cover with a sheet of aluminum foil. Leave to rest for a few minutes. Remove the peel skin to keep only the flesh and then cut into pieces.
Preheat the oven to 375 ° F. Spread the prosciutto slices on a baking sheet. Bake 8-10 minutes until crispy.
Grill the slices of bread. Top 2 slices of bread with mayonnaise. Add the lettuce leaves and pieces of roasted peppers. Top 2 more bread slices with mayonnaise, on both sides. Place the bread slices on the filling. Top the bread slices with the chicken, crispy prosciutto slices and manchego cheese. Top one side of the bread slices with the rest of the mayonnaise. Close the sandwiches.
Cut the club sandwiches in quarters, secure each portion with a toothpick and serve.