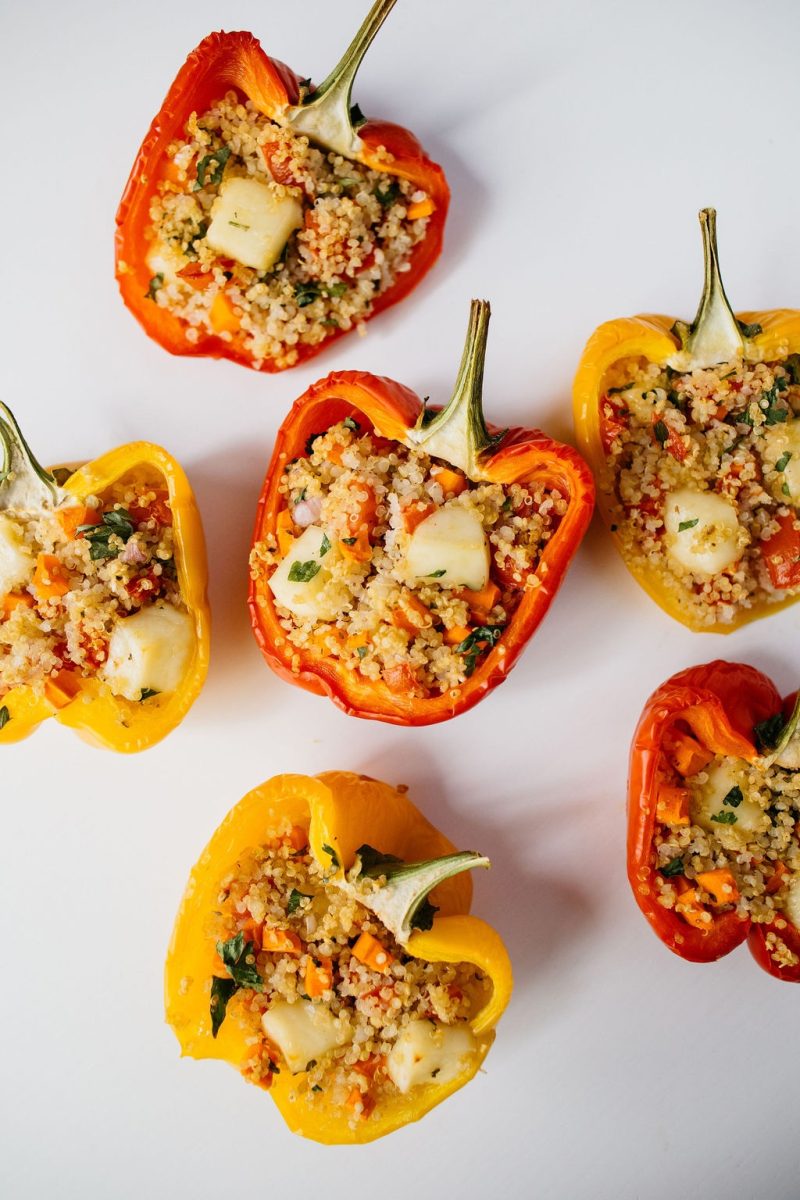 Preparation: 20 minutes.
Cook time: 1 hour.
Servings: 4 servings
Ingredients
4 Gen V peppers
2 Italian tomatoes
3 carrots
1 small French shallot
1 cup of quinoa
A few sprigs of Italian parsley
1 brick of Halloumi cheese
1 bouillon cube (of your choice)
Preparation
Preheat the oven to 375°.
Cut the Halloumi, the tomatoes, the French shallot and the carrots into cubes. Cut the peppers in half, remove the seeds and the membrane.
In a saucepan, put the stock cube, 2 cups of water and the quinoa. Bring to a boil, reduce heat and simmer, 12-15 minutes, until tender.
When the quinoa is ready, add the halloumi, tomatoes, carrots, shallot, parsley and a drizzle of oil. Season with salt, pepper and mix.
Brush the peppers with oil, then fill with the stuffing. Place the peppers in a baking dish and cover with foil. Bake 30-35 minutes. Remove the foil and cook for an additional 5-10 minutes.