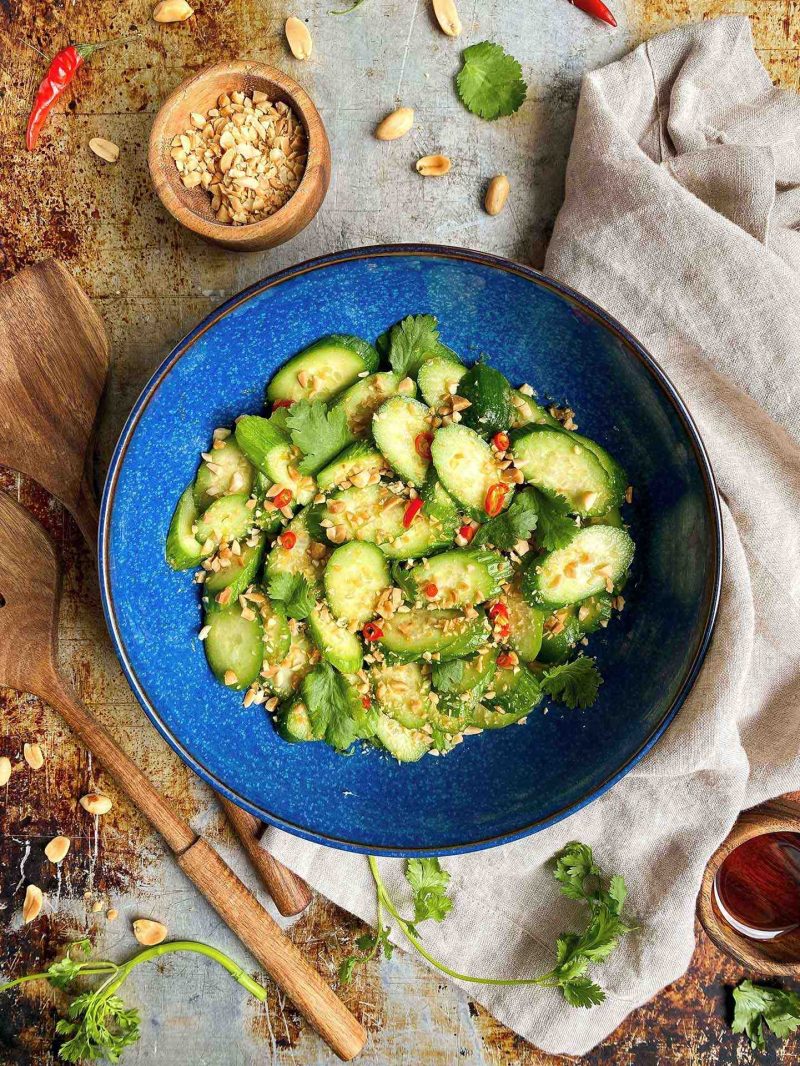 Preparation: 10 minutes.
Cook time: 4 minutes.
Servings: 3 servings
Ingredients
5-6 mini cucumbers, sliced
3 tbsp or 45 ml of peanuts
1 fresh Thai chili pepper, finely chopped
1/4 cup or 60 ml of rice vinegar
1 tbsp or 15 ml of honey
1 tbsp or 15 ml of soy sauce
1 tsp or 5 ml of sesame oil
1 garlic clove, finely chopped
A few cilantro leaves
Preparation
In a skillet over medium heat, roast the peanuts for 3-4 minutes. Remove from the pan and chop. Reserve.
In a bowl, combine the rice vinegar, honey, soy sauce, sesame oil and garlic.
In a bowl, combine the cucumbers, sauce, peanuts and chili peppers.
Serve the salad. Garnish with a few cilantro leaves.