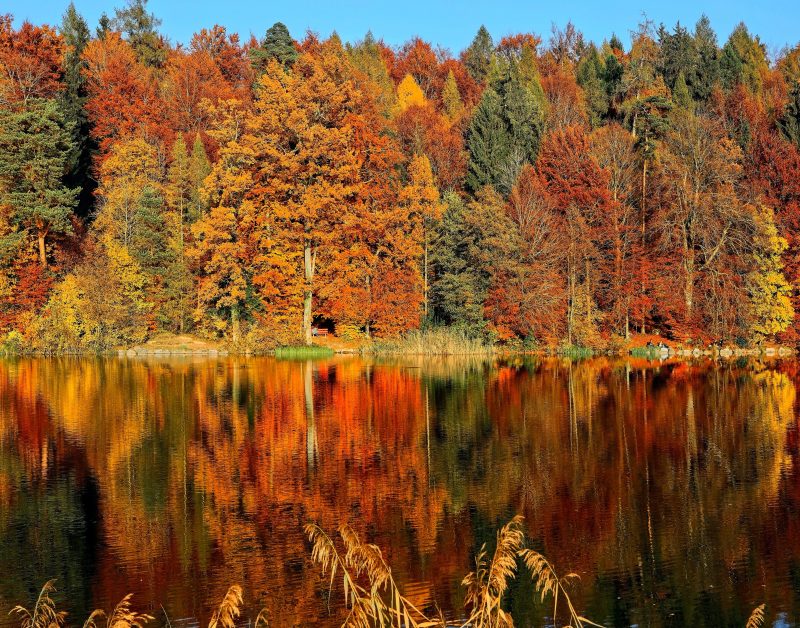 Our greenhouses are located in all four corners of Quebec, and in each region, you can find beautiful hikes to witness the fall colors!
Here are our 4 hiking ideas:
Portneuf, Hike in the Bras-du-Nord Valley
The hiking trails are categorized from beginner to advanced and range in length from 7 km to 30 km.
Bonus: Dogs are allowed as long as they are on a leash at all times.
https://valleebrasdunord.com/a...

Laurentides, Hike in the Val-David Regional Park
This regional park has beautiful hiking trails ranging from 2 km to 9 km.
Especially family-friendly, with short distances to introduce hiking to children!
https://www.parcregional.com/a...

Ham-Nord, Hike at the Ham-Nord Cascades Trail
With a trail length of only 1.5 km, you can extend your visit and plan a picnic or snack to enjoy the waterfalls in peace.
https://www.tourismeregionvict...

Montérégie, Hike at the Gault Nature Reserve, Mont Saint-Hilaire
A total of 25 km of trails await you, divided into several different loops ranging in length from 1 to 9 km. So, you can have fun doing multiple loops if you have the energy!
https://gault.mcgill.ca/fr/ran...



What's better after a nature outing than a comforting and nourishing hot meal? 
Here are 2 meal ideas to cook after your hike!
Stuffed Peppers
https://gen-v.com/fr/articles/...
Linguine with Creamy Roasted Red Pepper Sauce
https://gen-v.com/fr/articles/...
Don't forget to check the website of each destination for all the details (pricing, access, parking, etc.).

Enjoy your hike!