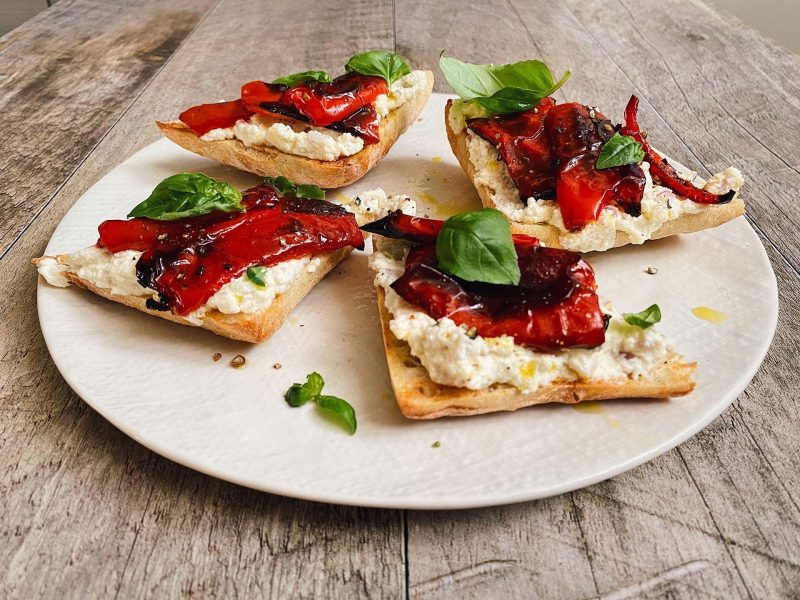 Preparation: 15 minutes.
Cook time: 20-25 minutes.
Servings: 4 servings
Ingredients
3-4 red peppers, cut into large pieces
1 French shallot, chopped
1 cup of ricotta
1 ciabatta bread, sliced into croutons
A few fresh basil leaves
Olive oil
Salt and pepper
Preparation
Preheat the oven to 425 ° F.
Place the pepper on a baking sheet lined with baking paper. Drizzle with oil.
Salt and pepper. Bake for 20-25 minutes.
Mix the ricotta with the shallot, a drizzle of oil, salt and pepper to taste.
Place the croutons on a baking sheet and roast in the oven for 6-8 minutes.
Garnish the croutons with the ricotta, peppers and basil.