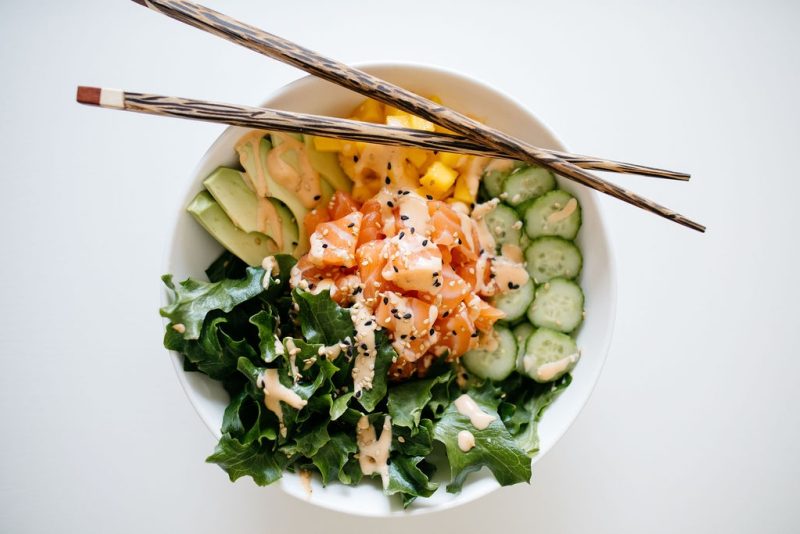 Preparation: 15 minutes.
Servings: 2 servings
Ingredients
200 g of salmon, tartar quality
2 VÔG mini cuncumbers
1 curly lettuce
1 mango
1 avocado
1 cup of basmati rice
Sesame seeds (optionnel)
For the sauce
2 tbsp or 30 ml of mayonnaise
1 tbsp or 15 ml of sriracha
1 tsp or 5 ml of honey
Preparation
In a small pan, put 1 cup of basmati rice and two cups of water. Bring to boil, reduce heat and simmer until tender.
Cut the mango and VÔG mini cucumbers in dices and tho avocado in slices. Cut the lettuce into small pieces.
Cut the salmon into medium cubes.
Mix the ingredients for the sauce together.
Divide the rice in two bowls, then garnish with all the ingredients. Finish with the sauce and sesame seeds.