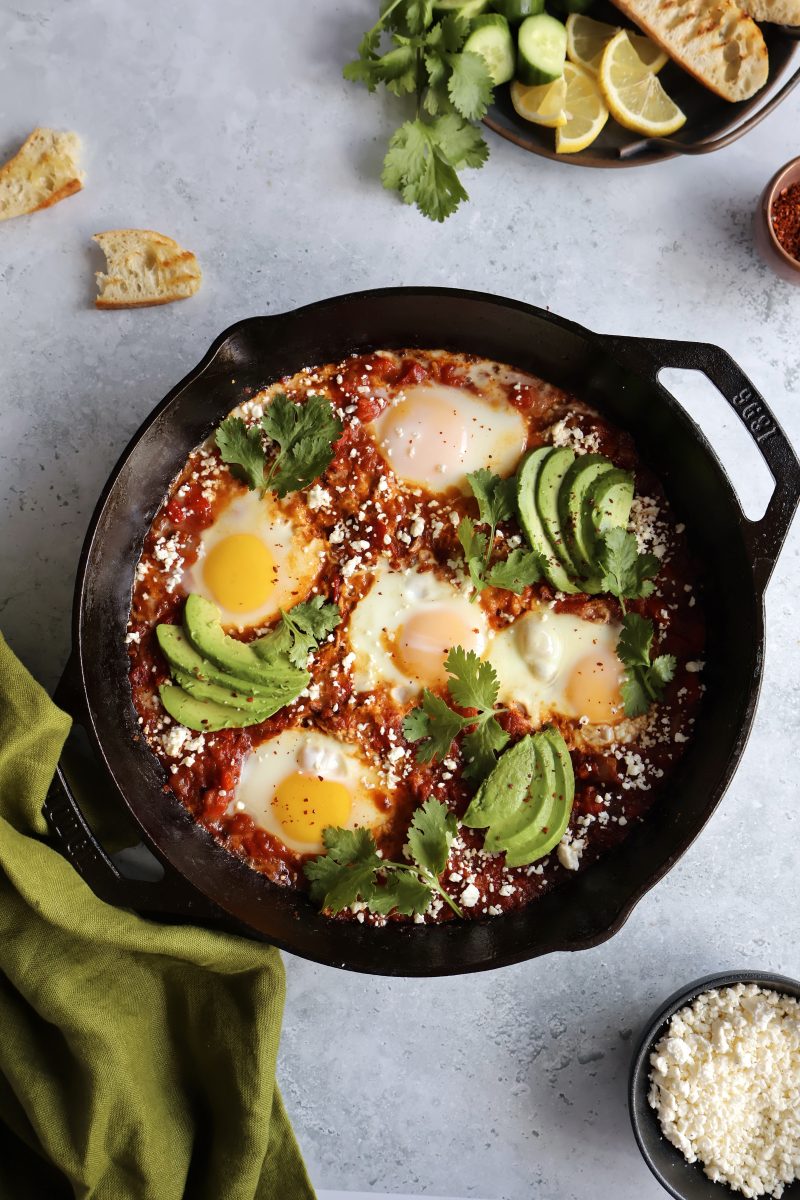 Preparation: 25 minutes.
Cook time: 15 minutes.
Servings: 3 servings
Ingredients
1 yellow onion, chopped
1 Gen V red bell pepper, cut into cubes
10 ml (2 tsp) smoked paprika
5 ml (1tsp) cumin
Chili flakes, to taste
1 clove garlic, finely chopped
One can (398 ml) crushed tomatoes
6 eggs
45 ml (3 tbsp) crumbled feta cheese, for garnish
Some fresh coriander or parsley leaves, for garnish
One avocado, sliced, for garnish
Toasted bread, for serving
Preparation
In a skillet over medium-high heat, add a drizzle of olive oil. Add the onions and peppers. Season with salt and pepper and cook for 4-5 minutes. Add smoked paprika, cumin, chili flakes, garlic, and cook for another 1-2 minutes.
In the same skillet, add the crushed tomatoes and bring to a boil. Reduce the heat and simmer for 2-3 minutes.
Using a spoon, make 6 wells in the sauce. Crack the eggs into each well and let them cook for 2-3 minutes. Reduce the heat, cover, and cook until the egg whites are set.
Garnish with crumbled feta cheese, avocados, and fresh coriander or parsley leaves. Serve with pieces of toasted bread.