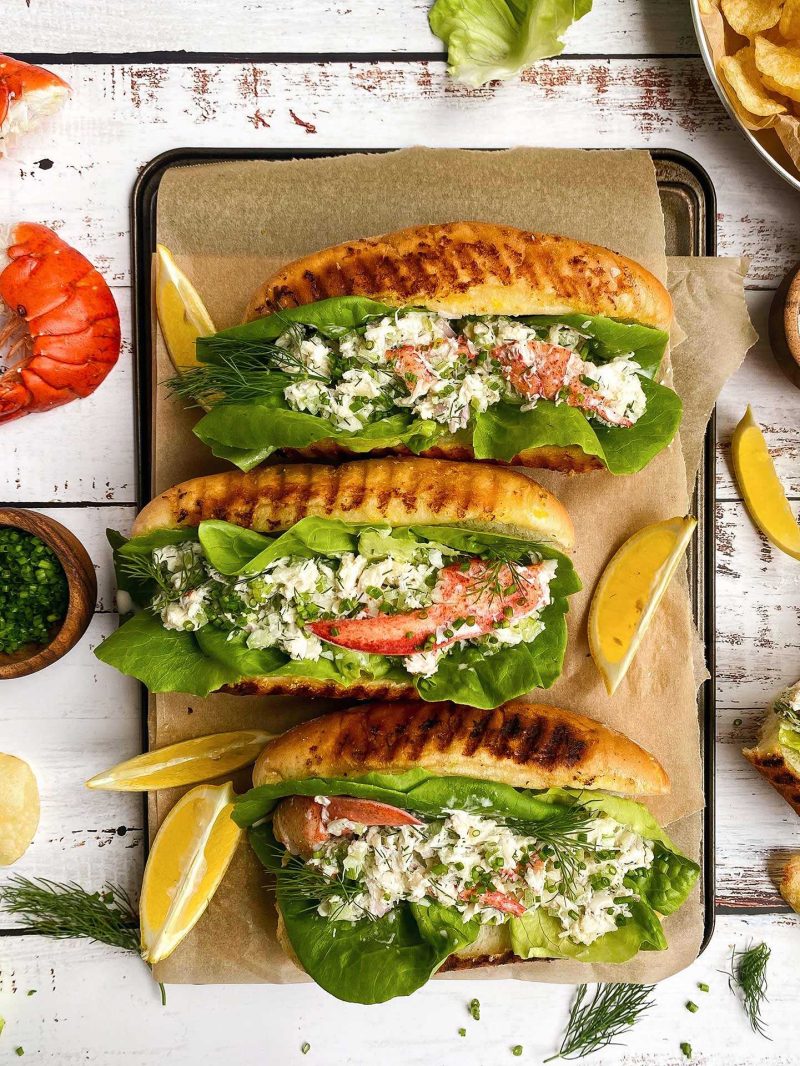 Preparation: 15 minutes.
Cook time: 4 minutes.
Servings: 4 servings
Ingredients
4 hot dog buns
1 Boston lettuce
450 g of cooked lobster meat
2 tbsp or 30 ml of softened butter
1 garlic clove finely chopped
The zest of a lemon
The juice of half a lemon
3 tbsp or 45 ml of mayonnaise
1 stalk of celery, finely diced
Chopped dill, to taste
Chopped chives, to taste
Preparation
Make the lemon butter: In a bowl, combine the softened butter with the lemon zest and garlic.
Toast the breads: Brush the breads with the lemon butter. In a skillet over medium-high heat, toast the buns 2–3 minutes.
Make the lobster mixture: In a bowl, combine the lobster meat with the celery, mayonnaise, lemon juice, dill and chives. Season with salt and pepper and mix well.
Assemble: Garnish the buns with the lettuce leaves and add the lobster mixture.