organic tomatoes
Crunchy, round and juicy, our tomatoes are thin-skinned and flamboyantly red. They keep fresh for up to 14 days at room temperature on the counter.
Available format
Organic Vine tomatoes, Beef and Grape tomatoes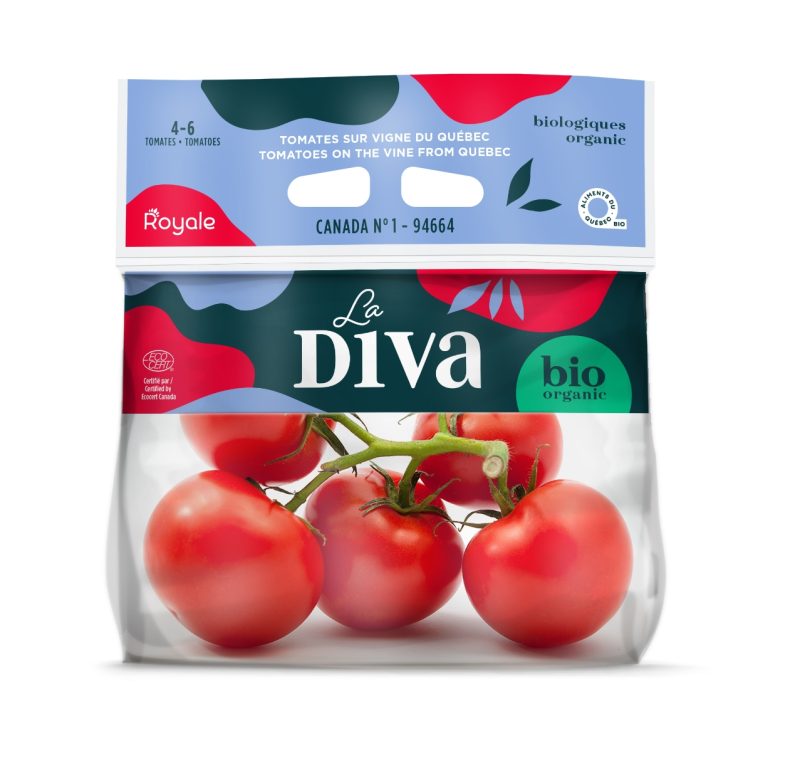 Brand new!
Diva tomatoes are now part of the Gen V family. You'll find them in grocery stores under the Diva brand.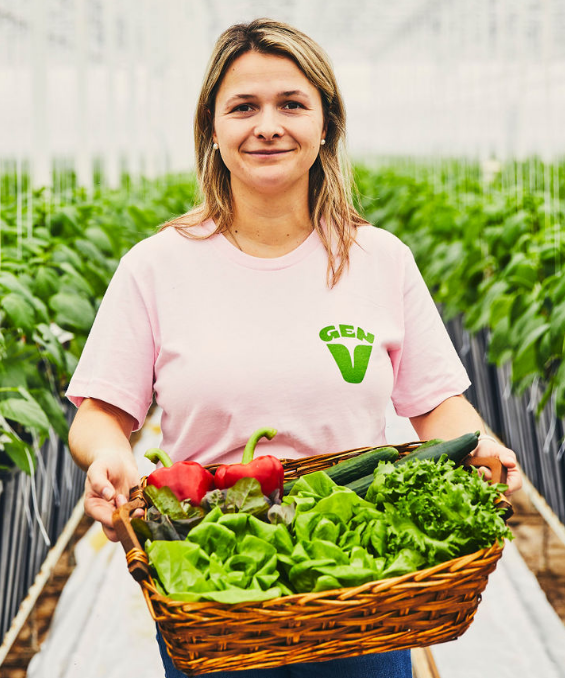 Tips
Keep your vegetables at their best
Store your tomatoes at room temperature, in a cool place like your kitchen counter.
Do not store tomatoes in the refrigerator.
Recycled and recyclable

Plastic wrap protects the cucumbers and conserves moisture to prolong their shelf life. Greenhouse English cucumbers have a thinner, finer peel than field-grown cucumbers, so without packaging, they remain fresh for just two days. The compostable identification sticker makes it easier at the cash.

Non GMO

Our goal above all else is to produce healthy, safe food. To us, producing vegetables without the use of GMOs is non-negotiable for a sustainable future. That's why we only use seed varieties without GMOs. Vegetables grown in nature should be as natural as possible.

Greenhouse grown

Greenhouse grown twelve months of the year in outstanding conditions, our cucumbers meet the highest organic standards in North America. To us, superior quality takes the flavour from good to great!

Family business

Our family business is homegrown too, and we believe in serving up wellbeing for our team members and our greater community. Those are our family values, passed down from generation to generation.

Locally grown

Our vegetables are all grown locally in one of our four greenhouses located in St-Jerome, Portneuf, Sainte-Clotilde and Ham-Nord, not far from city centres. The shorter the distance, the fresher your produce!