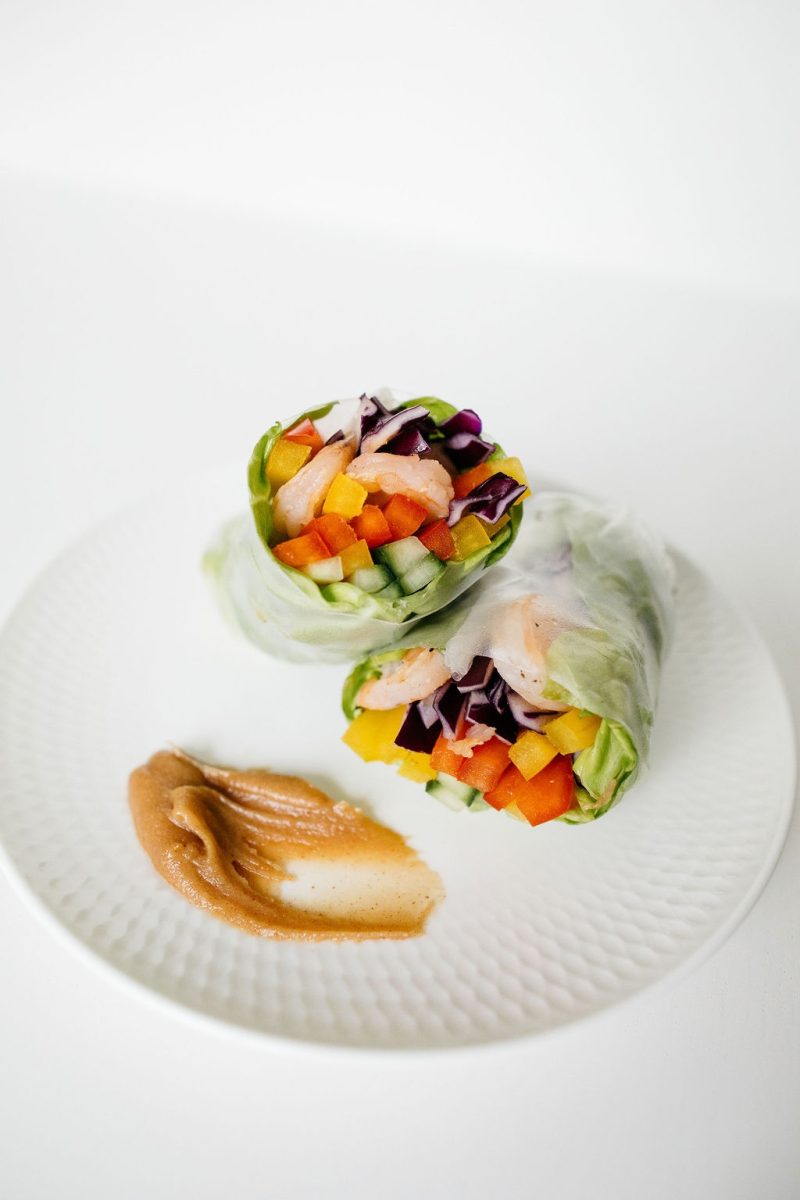 Preparation: 20 minutes.
Cook time: 15 minutes.
Servings: 4 servings
Ingredients
For the rolls
100 g of shrimps
1 VÔG cucumber
1 VÔG red pepper
1 VÔG yellow pepper
1 Boston lettuce
1 small red cabbage
1 garlic glove
4 rice sheets
For the sauce
2 tbsp or 30 ml of peanut butter
1 tbsp or 15 ml of honey
1 tbsp or 15 ml of soy sauce
Preparation
Cut into slices the peppers, the cucumber and the cabbage. Chop the garlic glove.
In a pan, heat a drizzle of oil. Add the shrimps and the garlic.
Soak one rice paper wrapper at a time, in a large bowl of hot/warm water for about 10 seconds (until softened), then place it on clean damp cloth (this will make it easier to roll). Add the lettuce first, then garnish with remaining ingredients and roll it up.
For the sauce, combine peanut butter, honey and soy sauce with 2 tablespoon of water. If the sauce is too thick, gradually add water to the desired consistency.